Introducing Cryin' Time, a tribute band dedicated to the preservation and accurate reproduction of the music of the greatest rock band of the ages.- Led Zeppelin. Our goal is to give Zep fans what they want to hear… the tunes performed exactly the way that they were originally recorded. To cover Led Zep's heavy use of studio overdubbing, Cryin' Time employs five bandmembers. We are not a look-alike band, we are a sound-alike band. We have delighted many fans with this approach, and have astounded first time listeners with our authentic reproduction of the Zeppelin sound.
A Tribute to Harold Finnegan
Drums, Percussion, Vocals

Marty Collins
1st Guitar, Vocals
An eccentric Jimmy Page fan and student of Zepology for over 25 years. He is a Stickler for detail and coordinates most band activities. He clutters the stage with an array of Gibson guitars, and man does he know how to play them.
Peter Stalter
Vocals
Pete was once signed by Atlantic Records with his band Red Alert in the San Francisco area in the eighties. He's got what it takes to sing Robert Plant and peppers the act with humor between songs. In his spare time he turns down offers from other bands.
Joey Acampora
Bass Guitar, Vocals
Joe has played in a "gazillion' bands all over the NY - NJ metro area, and has finally found what he wants - a challenge. It ain't easy playing like John Paul Jones, let alone building a dynamic bottom end with a great drummer like Dave.
Dave Blampied
Drums, Percussion
A perfectionist Dave has many years under his belt. and is pro all the way. Ruby Deluxe, and Five Cent Mary being among his most recent projects. Don't bother playing Moby Dick your own way on the drums. Dave plays the solo exactly as John Bonham played it. His only problem is trying to decide whether to play the studio, live, or bootleg version.
Dario Corti-Powell
2nd Guitar, Keyboards
A formally trained pianist and guitarist and holder of several college degrees in computer science, Dario's talents are the icing on the Cryin' Time cake. Watch out for him on No Quarter, Rain Song, Kashmir. and especially In The Light.

In Chronological Order
| | |
| --- | --- |
| Good Times, Bad Times | Communication Breakdown |
| Dazed And Confused * | How Many More Times * |
| Thank You | Heartbreaker |
| Ramble On | Whole-lotta Love * |
| Immigrant Song | Friends |
| Celebration Day | Bron Y Aur Stomp |
| Out On The Tiles | Black Dog |
| Rock And Roll | Misty Mountain Hop |
| Stairway To Heaven | Four Sticks |
| The Song Remains The Same | Rain Song |
| Over The Hills And Far Away | No Quarter |
| Custard Pie | The Rover |
| Kashmir | In The Light |
| Ten Years Gone | Night Flight |
| The Wanton Song | Nobody's Fault But Mine |
| Achilles Last Stand * | |
* These songs are incorporated into a 15 minute medley of nonstop high energy songs.

Cryin' Time has appeared at many area venues which include but are not limited to the following:

The Stirling Room
Greenwood Lake.  NY
House Band
Contact: Harold Finnegan @ (845) 477-0156

Bodles Opera House
Chester, NY
Sold Out Performance

The Village Barn
Greenwood Lake, NY

The Village Café
Monroe, NY

The Music and Comedy Corner
Middletown, NY

The Castle Tavern
Greenwood Lake, NY

The Mount Vernon Summer Music Festival
At Hartley Park
The City of Mount Vernon, NY

The Wreck Room
Wallington, NJ


Cryin' Time is high energy entertainment. We give the competition a serious run for their money. The fans are always happy, and when they're happy they spend money, this in turn makes the club owners happy. Capacity crowds are not unusual for a Cryin' Time performance. When word gets out of a great Zeppelin act, the people come.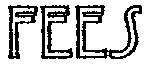 Cryin' Time wants to play at your club!!! We will work out our fees on a club-by-club basis based upon logistics, length of Performance, availability of P.A. equipment, comps, etc... Cryin'Time can provide our own P.A., stage lights, etc... or make use of your in-house equipment. Due to the size, and nature of our act we request that your club be able to accommodate a minimum of 150 people.

Marty Collins @ (845) 477-0175
Dave Blampied @ (845) 485-5958
Contact: info at cryintime.com
Official Site: http://www.cryintime.com